lunabuna
... dammit!
☞ Anyone who looks at this entry has to post this meme and their current wallpaper.
☞ Explain in no more than five sentences why you're using that wallpaper!
☞ Don't change your wallpaper before doing this! The point is to see what you had on!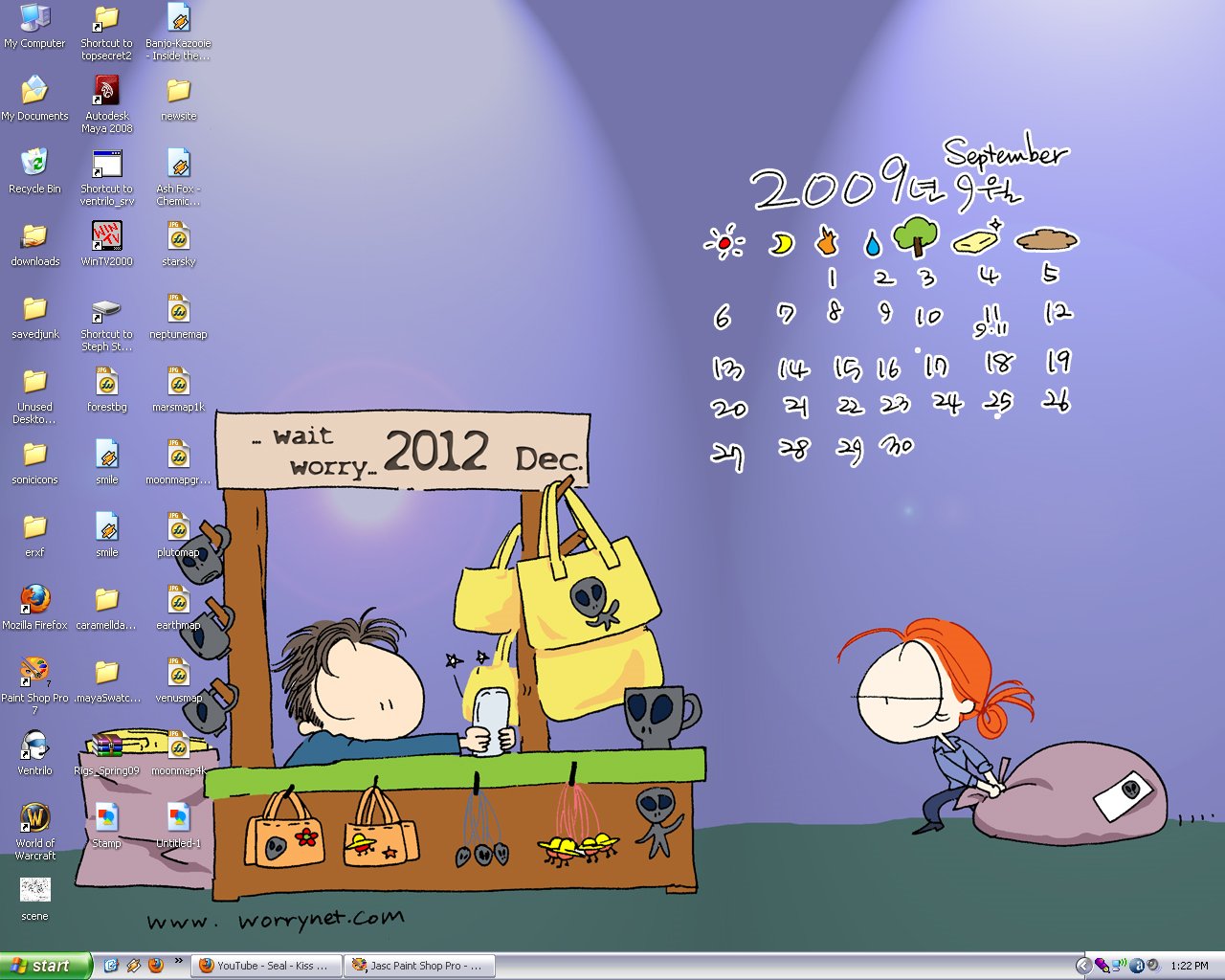 I use it because... Hell. I've been using worrynet.com's wallpapers for the past year. They're precious. Plus.. yay, calendar!
I need to find a better place to put my Maya textures than on the desktop. It gets cluttered real fast.
Also, um... that "topsecret2" folder? Not what it looks like. It's a link to my website files on my slave drive.